Making a difference in your life
Welcome to Cherokee County! We are located on the Fairgrounds in Columbus, Kansas, (124 W. Country Rd.) Our office is open M-F, 9 a.m. to 5 p.m. Be sure to check us out on Facebook too.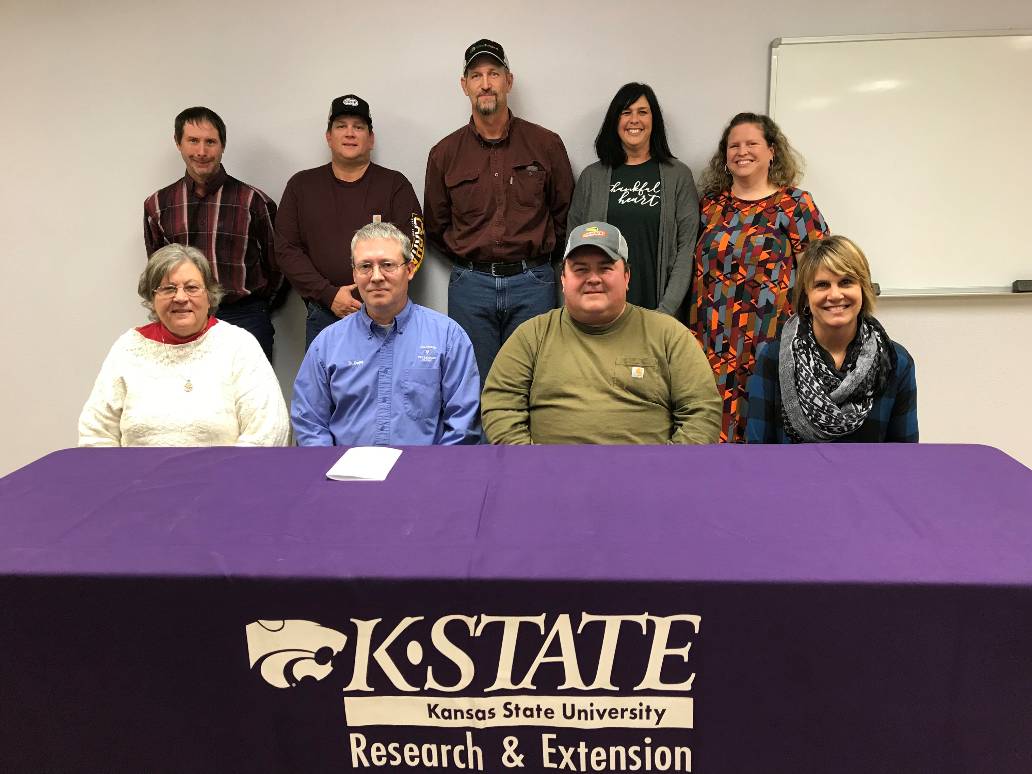 Congratulations to the 2018 Executive Board
Chairman - Kurtis Gregory; Vice Chair - David Holmes; Secretary - Susan Schultz; Treasurer - Nancy Herrenbruck; Board Members - E.D. Stone; Greg Jones; Craig Stover; Susan Campbell; Amanda Walker.
Mark Your Calendars
November 22nd, 23rd

Thanksgiving - Office Closed

November 28th

1:00-2:30 PM

Extension Office
November 29th, 6:00 PM
Predator Calling and Coyote Trapping

4-H Building

December 10th

1:30-2:30 PM

The Basics of Cooking

Extension Office

December 24th-25th

December 27th

8:00-5:00 PM

CLASS IS FULL

Extension Office

December 28th

8:00-12:00 PM

Hunter Education and Field Day

CLASS IS FULL

Extension Office

December 31st

9:00-12:00 PM

Office open Half Day