Extension News & Highlights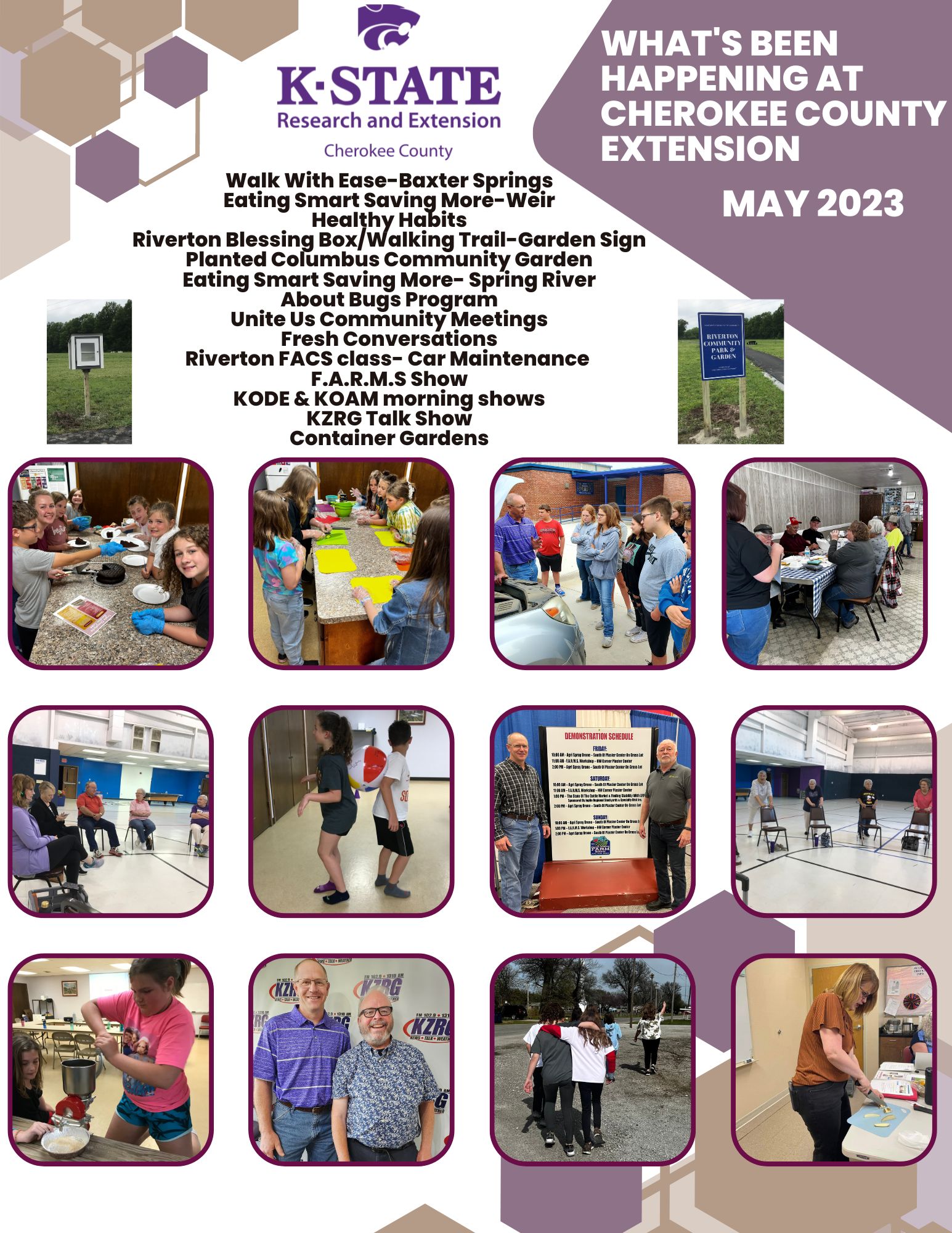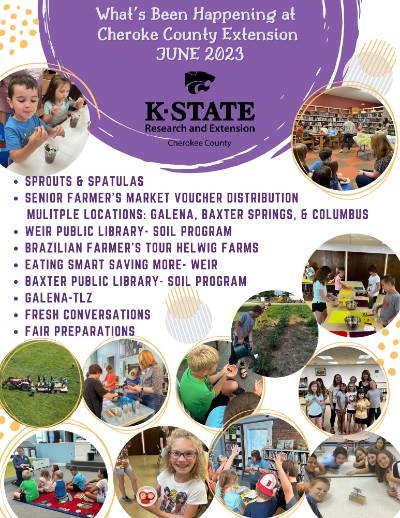 Past Activities
Research with Columbus High School Chemisty Students.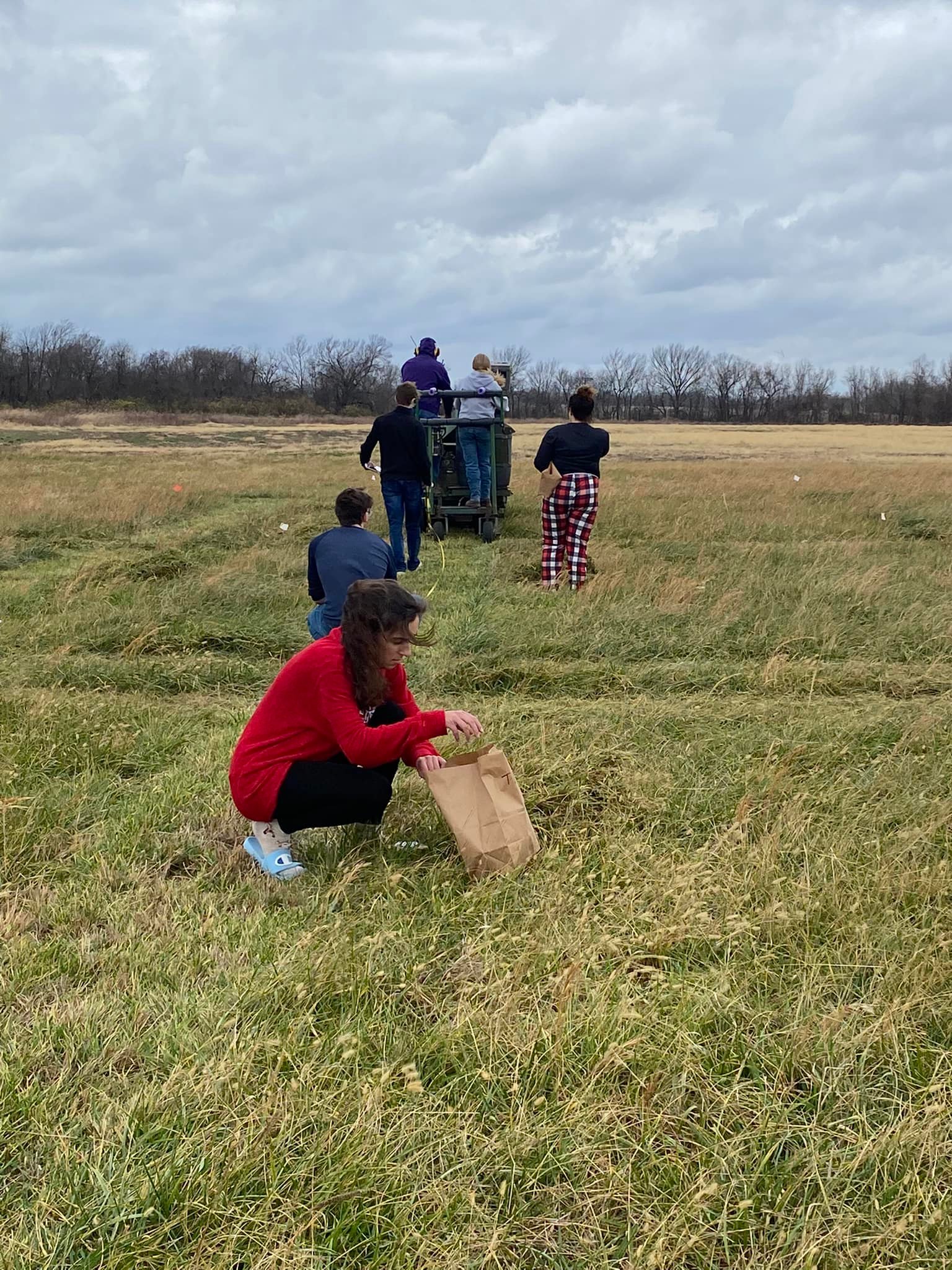 Students and extension staff harvested the fescue fertility plots with a carter machine, measured plot sizes, and weighed the gathered forage samples.
Columbus Community Garden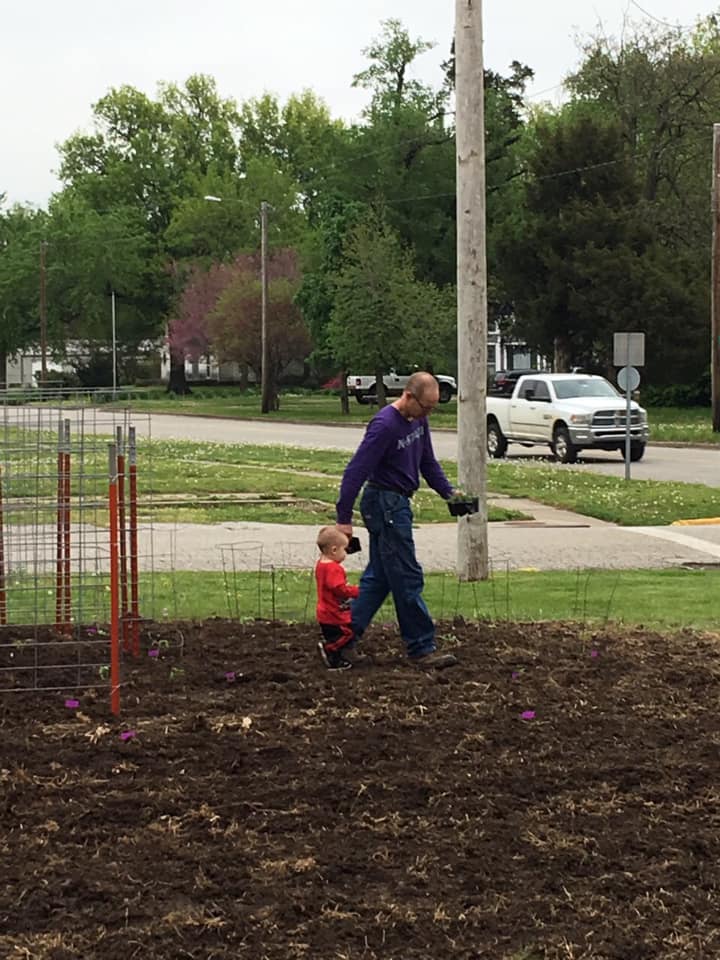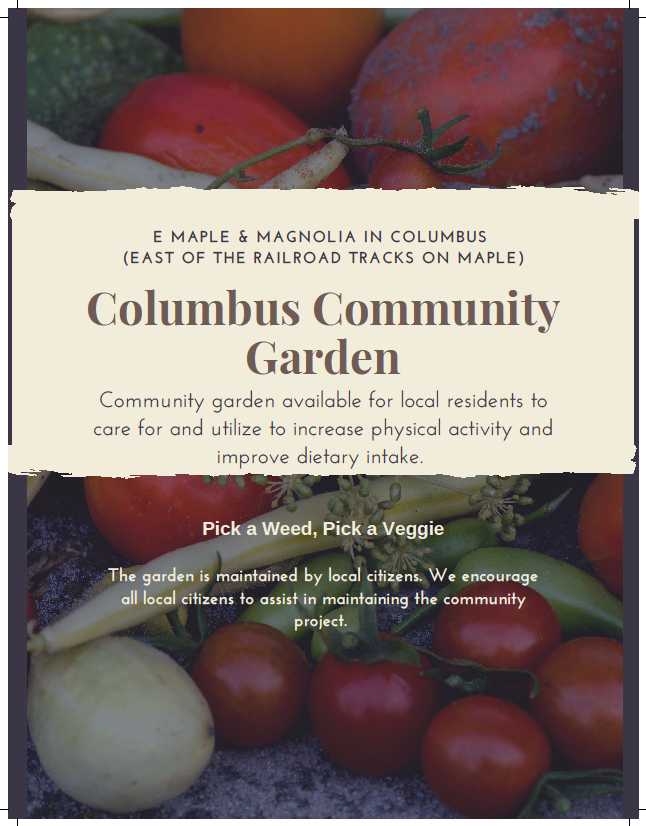 The Columbus Community Garden was created to provide local citizens with an opportunity to care for the garden and in exchange can utilize the fresh produce and increase physical activity.
No matter how young or old, the garden is free for all residents to care for and utilize.
Container Garden's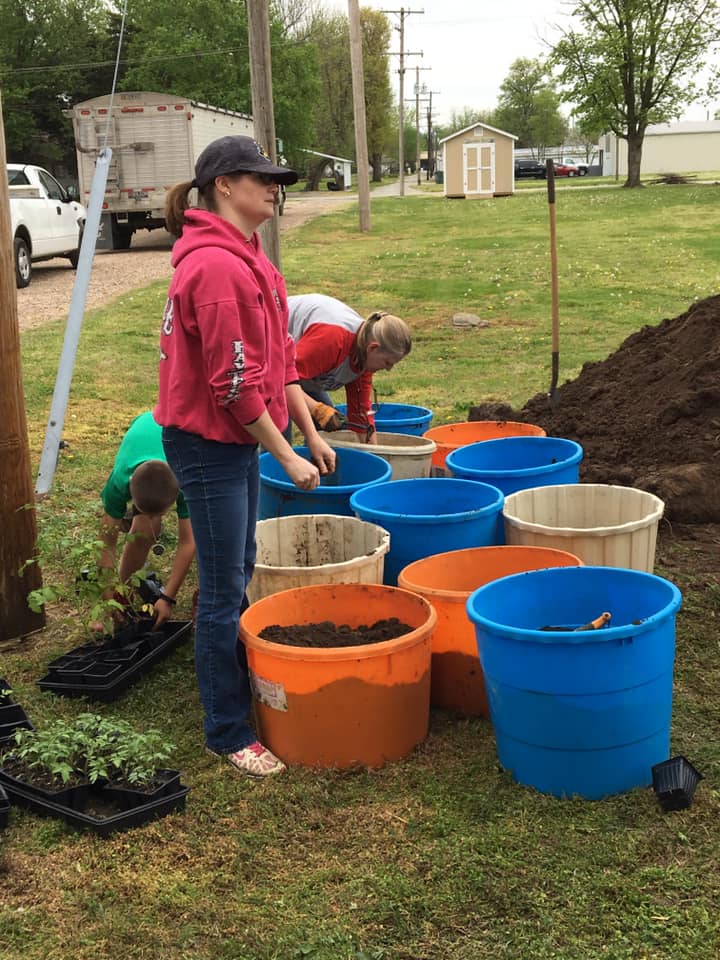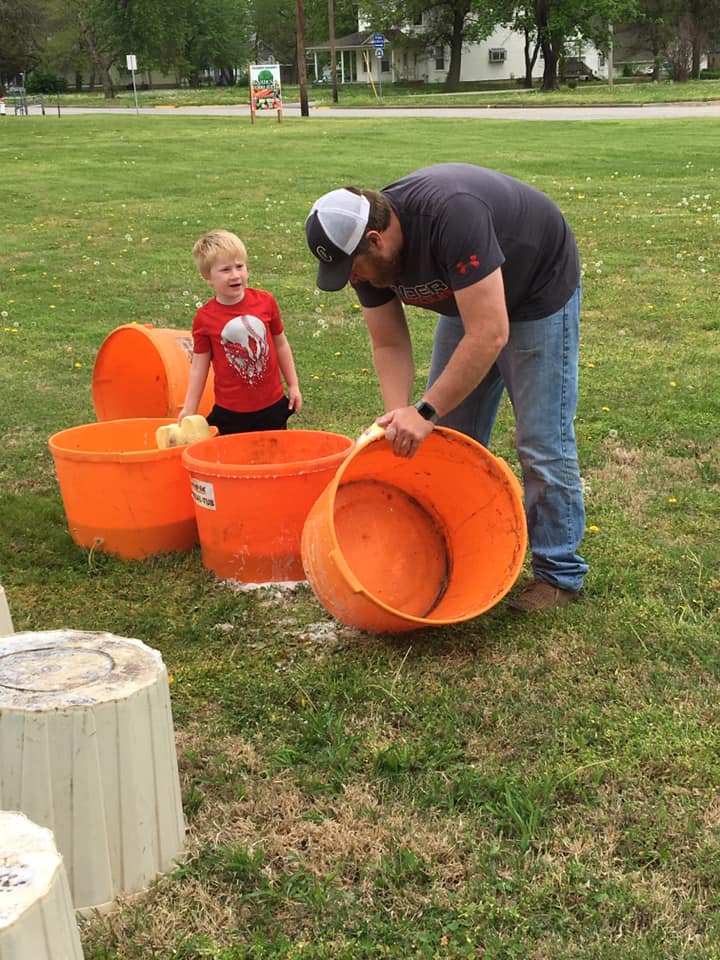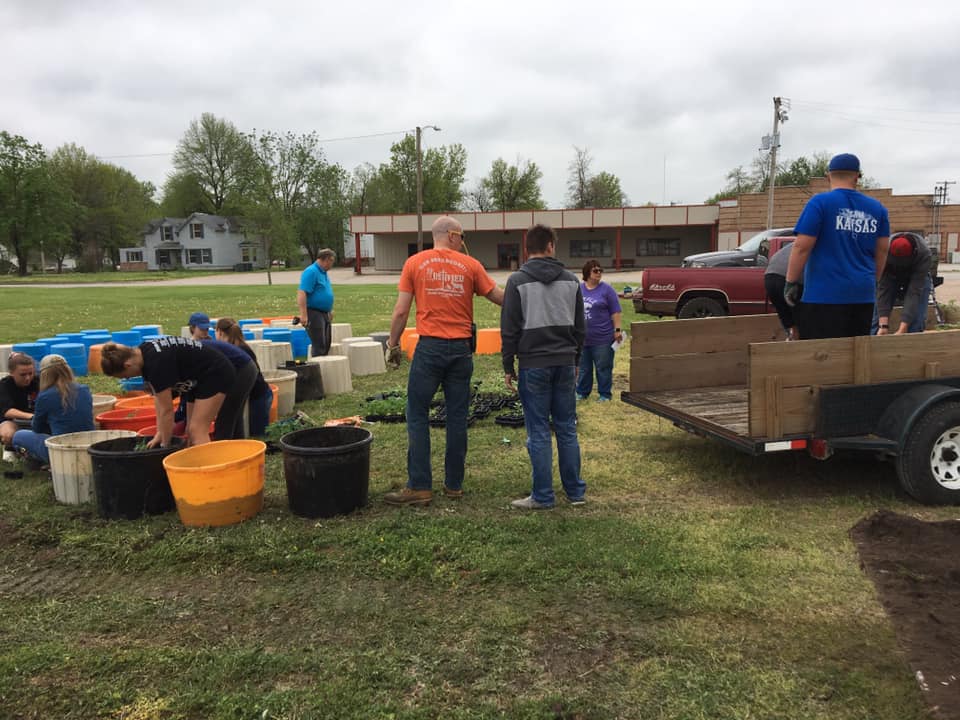 30 volunteers wash, assemble, and deliver container gardens to over 35 Columbus families.
The Columbus PRIDE Container Garden project increases access to fresh produce to home-bound citizens.
Outstanding Unit of the Year 2017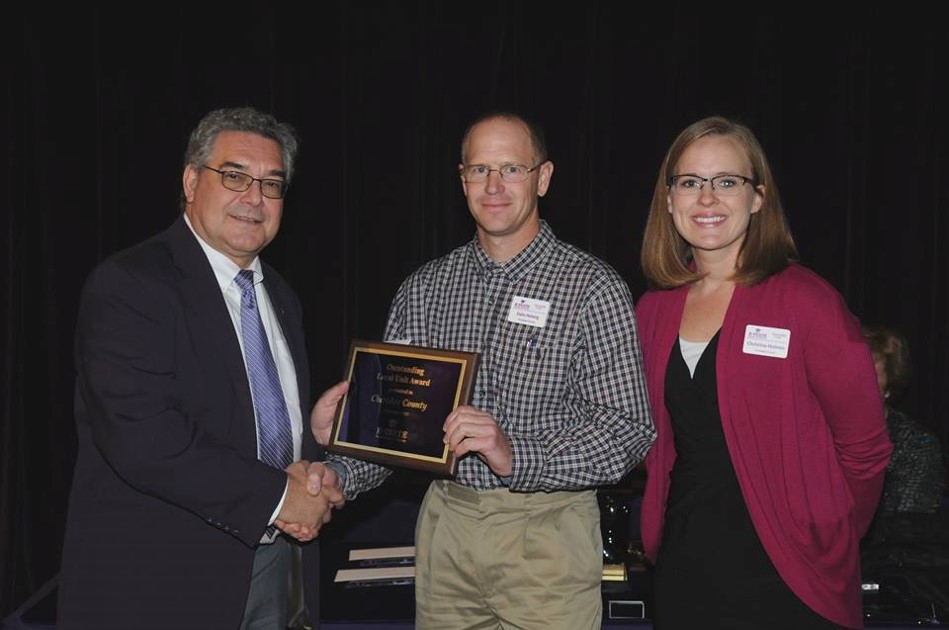 School Programs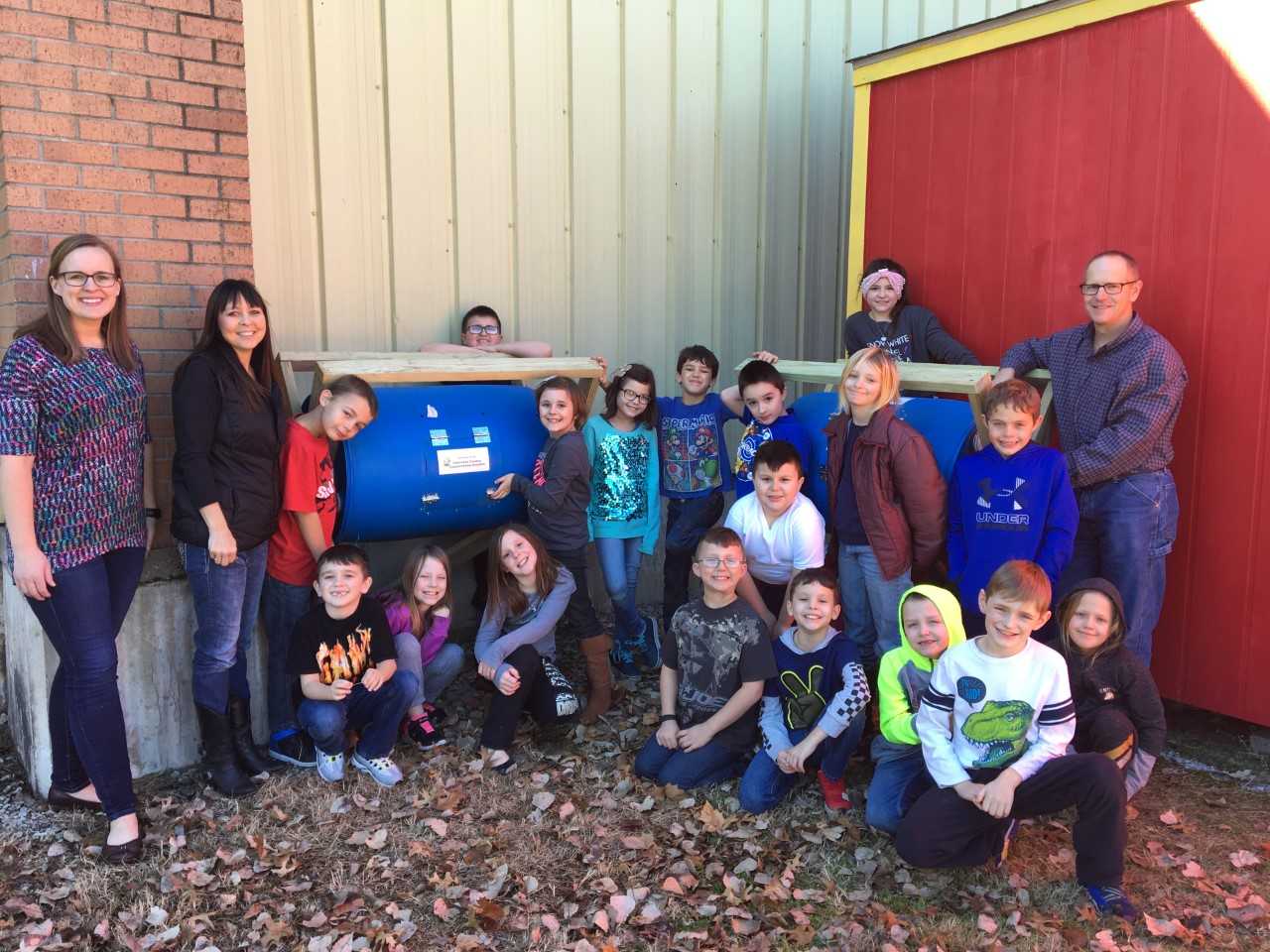 Had a great time building compost barrels at Highland Elementary to complement their school garden project. Students learned about soil conservation and the positives and negatives of composting. Thank you Cherokee County Soil Conservation for your donation to make this happen and thank you Mrs. Rieck for inviting us into your classroom. To learn more what Cherokee County Extension can do for you.
Grant Awards
Columbus PRIDE applied for, and was awarded, a $1000 grant to be used for promotional materials for the Cherokee County Neighborhood Revitalization Program and for enhancement efforts for the Columbus Community Garden and Columbus Farmers Market. Local Extension Agent Dale Helwig is shown making the check presentation to City Councilperson Tom Pryor and City Administrator Daniela Rivas.